FASHION ILLUSTRATION
The Fashion Illustration course deals with the exploration of different styles and techniques in connection with fashion drawing. The participants will, among other things, be taught how to graphically express motifs and how to get their ideas drawn on paper.
Course Description
SAFD offers an all-round course in fashion illustration, which is aimed at both beginners and more experienced participants who want to try a new way of drawing.
This course will cover all types of drawings a designer must be able to deal with. The course can be taken for fun, to help you get your creative ideas down on paper or to put together a portfolio for work or school.
The course will convey basic techniques that include the human body, movement, proportions and colouring, and you will learn to create a set of templates and techniques on how to draw a wide range of styles and shapes for a variety of garments and details such as shadows, folder etc.
At the end of the course you will have developed and refined your personal illustration style and created a range of expressive illustrations that can be used for your portfolio or similar. You will gain new skills that will make you a better illustrator and that can be applied to the development of fashion designs more generally. And you will be able to realize your visual ideas more precisely and with greater expertise.
Outcome
At the end of the course you will have an understanding of the following areas:
How to create your own personal drawing style
How to incorporate structured composition into your designs
The use of multiple media to create illustrations
How to use traditional methods such as ink, watercolor and pastels
How to use your creativity to create original designs
How to use your designs to build your portfolio
Target Group
This course is for people who want to develop their creative skills. This applies, among other things:
Creative people
Beginners
Entrepreneurs/Start-Ups
Students who want to refresh their design practice
There will be thorough and individual guidance for all students. You will receive a course certificate when you have completed the course, which you can use in connection with your CV or for future employers.
Type
Evening Course
Start Date
Modules
8 (3 hours per module)
Time
17.00 - 20.00
Language
Danish and English
Teacher
René Gurskov
Price
3800 DKK
Kurset er i gang
Nye datoer kommer i slutningen af oktober 2022
Modules
The students are introduced to the course and will subsequently be introduced to fashion illustration with a focus on the face and silhouettes, in order to gain experience with how the body fits to diffrent fashion poses.
In this module, the students explore and experiment different techniques in the realization of fashion illustration, where shadows are explored in depth. Shadows create depth and it is essential to master the illustration of shadows to highlight and transform the two-dimensional surface.
Module 3: Hands and Shoes
Here we go on to look more illustratively at hands and shoes and learn to angle and change the positions, and finally become familiar with several different ways of drawing and perspective.
To take illustrations to a new level, it is important that the details are visualized in a way that lifts all the lines. Techniques that can be used for detailing will be reviewed and the participants will experiment with the techniques so that they suit the individual participants personal style.
Through a combination of color theory and practical techniques, the participants in this module are introduced to how to get to know one's color strengths and use them to influence our senses and emotions - both consciously and unconsciously in either a positive or negative direction.
Module 6: Flat Drawing/Compilation
A more detailed form of illustration is introduced where perspective and goals are put in focus. When preparing designs to be produced, it is important to be able to illustrate one's ideas with precision, and precisely this will be practiced in this module.
The course participants will be tasked with drawing a mini collection, where the focus will be on creating a clear common thread between the different parts - both in terms of techniques, coloring and appearance. The exercise will help the participants to find their own visual language and unlock creativity through drawing from idea to completion.
Any collections from the previous module will be completed and the participants will have the opportunity to thoroughly test techniques from the previous module. At the end, there will be a common discussion about the modules they have been through, and there will subsequently be feedback and guidance on how the course participants can use their newly learned knowledge and experience in their further progress in the fashion industry.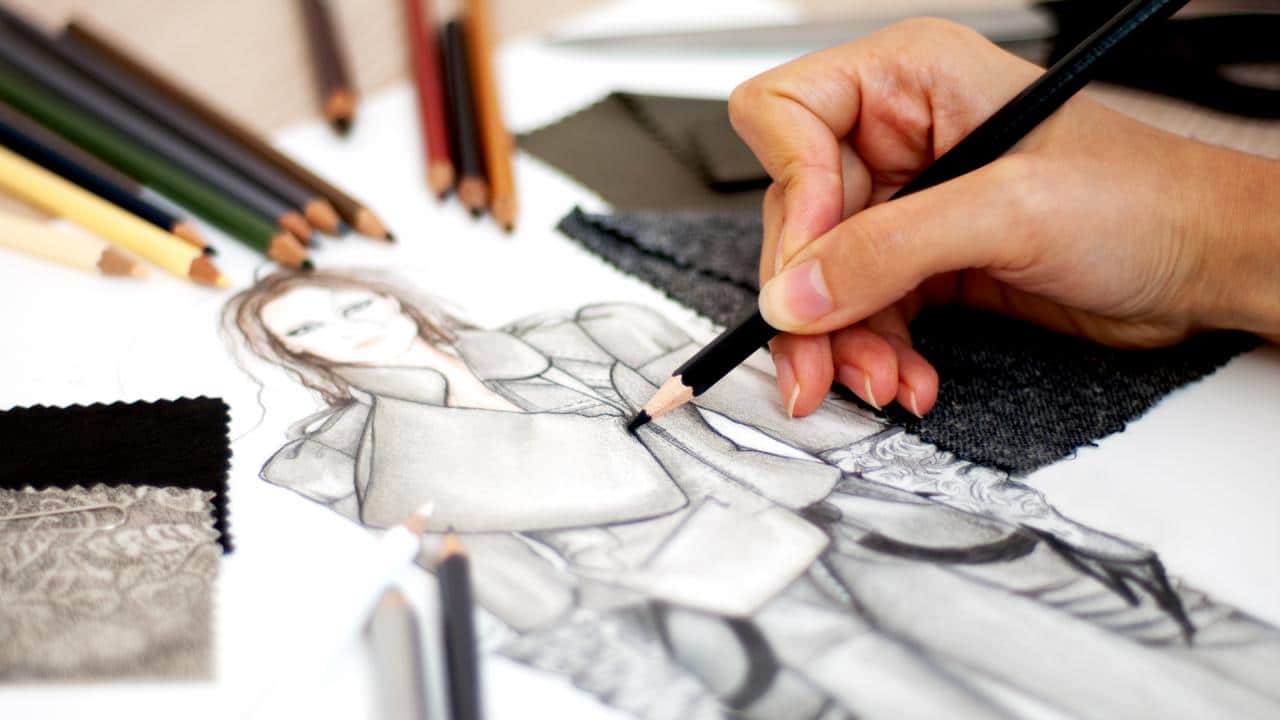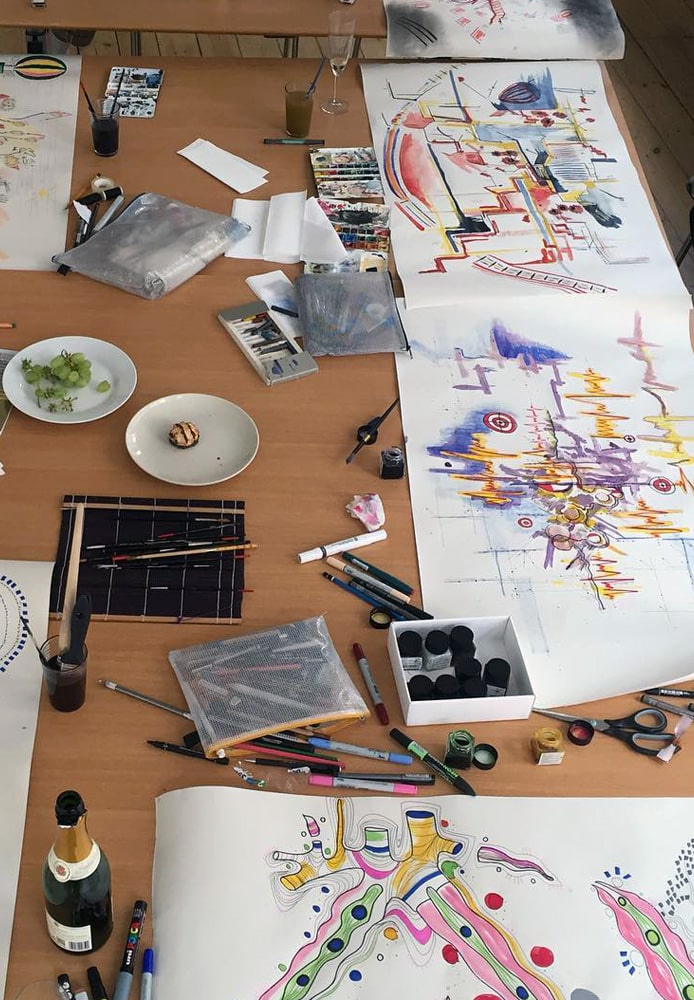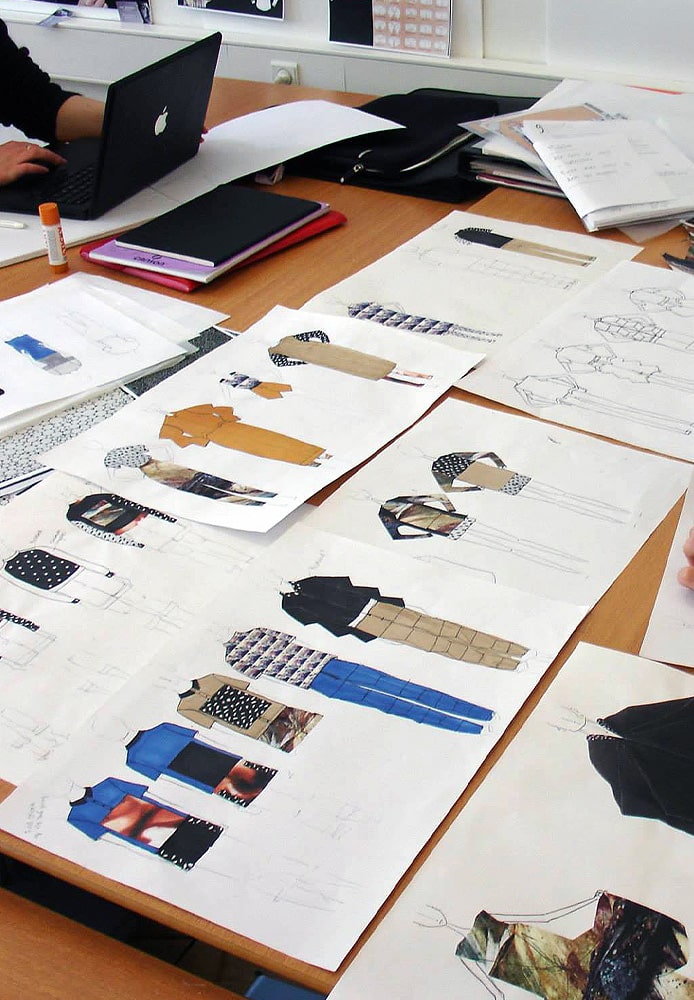 Practial
When applying to the course, you will receive a confirmation by email, which contains all practical information, including what you should bring to the start of the course. The course takes place at the school's address Badstuestræde 1, 1209 København K.
If you have questions about the course, you can contact us on phone (+45) 33 13 09 26 between 9.00-14.30 every weekday, or via mail info@safd.dk.
About SAFD
The Scandinavian Academy of Fashion Design is among the oldest design schools in Europe and since 1931 the school has educated a large number of the leading fashion designers, stylists and business people in the Danish and foreign fashion world.
The professional affiliated teachers and instructors are all employed within the world of fashion either with their own brand or employed in industry. Thereby, they will constantly contribute with current information from the industry, while at the same time creating an important contact between company and course participants.
Registration & Payment
Registration for the course can be done by clicking the "Apply" button on this page. Then fill in the required fields, after which a confirmation will be sent via email. Payment is made upon registration and can be paid with VISA, Mastercard, American Express, Diners, Maestro, Apple Pay and Google Pay. All amounts are in Danish kroner (DKK) and incl. VAT.
If you are unable to pay with one of the above payment solutions, you may find an alternative payment option by contacting the school's administration on phone (+45) 33 13 09 26 between 9.00-14.00 every weekday.
Unless otherwise stated in the course text, cancellation and refund of the course fee can be made up to 14 days before the start of the course. After this, registration is binding and the fee cannot be refunded. If, contrary to expectations, a course cannot be established, the entire course fee will be returned.