SUMMER SCHOOL
The Summer School introduce the students to fashion design in the modern era, and gives a full immersion in theories and techniques of the clothing profession
Course Description
Our summer school is aimed at people who want to get a better knowledge of Fashion and Apparel Design, and who possibly would be interested in continuing their studies in the fashion industry. In this course, the participants gets introduced to a mixture of short theoretical and practical modules that will give them a clear overview of the industry, its opportunities and the basic technical skills required to succeed.
The course includes the exploration of the essential disciplines of fashion and clothing design, from composition analysis to processing and execution of design techniques that can create silhouette. In addition, the participants learn about specific basic skills that includes the development of patterns, cutting, sewing and draping. Furthermore the course focuses on the creative phases of the design process such study (research) and concept, design and execution of a mini collection and the development of a basic pattern and a prototype.
Our courses are presented in a relaxed atmosphere, which encouraged students involvement. Feedback is important, and the instructors are always ready to answer any questions.
Outcome
At the end of the course you will have an understanding of the following areas:
Understanding and experimentation of specific techniques and "know how" to design these
Discover what it takes to become a fashion designer: The creative process
Learning about pattern creation, processing and sewing technique: The technical process
Understand the power of communication behind the product: Mature image
Target Group
Our summer school course is for people who want to develop their creative skills. This applies, among other things:
Beginners
Entrepreneurs/Start-Ups
Young people who are passionate about fashion design
There will be thorough and individual guidance for all students. You will receive a course certificate when you have completed the course, which you can use in connection with your CV or for future employers.
Type
Day Course
Start Date
Modules
15 Weekdays (5 hours per module)
Time
9.00 - 14.30 (incl. ½ hour break)
Language
Danish and English
Teachers
René Gurskov
Anne Sofie Madsen
Price
6500 DKK
NEW COURSE DATES ON THE WAY
Nye datoer kommer i slutningen af oktober 2022
Modules
Week 1: Introduction, Research and Design Process
You will be introduced to the course and you will also expand your knowledge of the industry through a thorough introduction to the structure of the fashion industry as well as an overview of what you work with as a fashion designer.
The course participants are introduced to the design process, which is an experimental process where research and idea development are the starting point for the creative process which provides inspiration, information and shows the creative and narrative path to a collection or product. In the process itself, the students have to work with trends, social, cultural and political topics, and emphasis is placed on silhouette, material, shape, colour, details, print and decoration.
Through the design process, we will use different formats, and the course participants will collect ideas and inspiration from digital sources and document their research visually. This way, students will begin to draw and communicate their ideas and inspiration by exploring the design principles of silhouettes, details and color, producing moodboards, collages and finally developing a lineup or collection.
Week 2: Idea Development and Flat Drawing
In the second week, the students explore technical drawing styles and techniques related to their lineup. You will be taught how to develop your designs figuratively and communicate your ideas precisely and concretely. Here, the students will learn to draw flat drawings, deconstruct and cut patterns without any problems.
Basic theory around model development is reviewed and the course participants learn to draw flat drawings, deconstruct and cut patterns via basic shapes in paper. Variations on the basic shapes are reviewed and the students are given the task of tailoring a selected style from their lineup.
By the end of this week, students will have engaged in a wide range of drawing processes throughout the design process, from initial sketches, technical drawings to cutting a style or piece in their lineup.
Week 3: Product Development, Presentation and Conclusion
The work is continued from the previous module, where you also will begin to think about product development. Product development takes place by sketching and/or illustration via computer/tablet where the focus is on form and function.
It starts with demonstration and guidance for useful sewing samples, and the course participants are given the task of making their own sewing samples. The course participants will then start building their own model/sample, which they will continue with until the last day, where a presentation is prepared. The course participants give a short presentation of their project and the finished model/sample.
There will subsequently be feedback and guidance on how the course participants can use their newly learned knowledge and experience in their further progress in the fashion industry.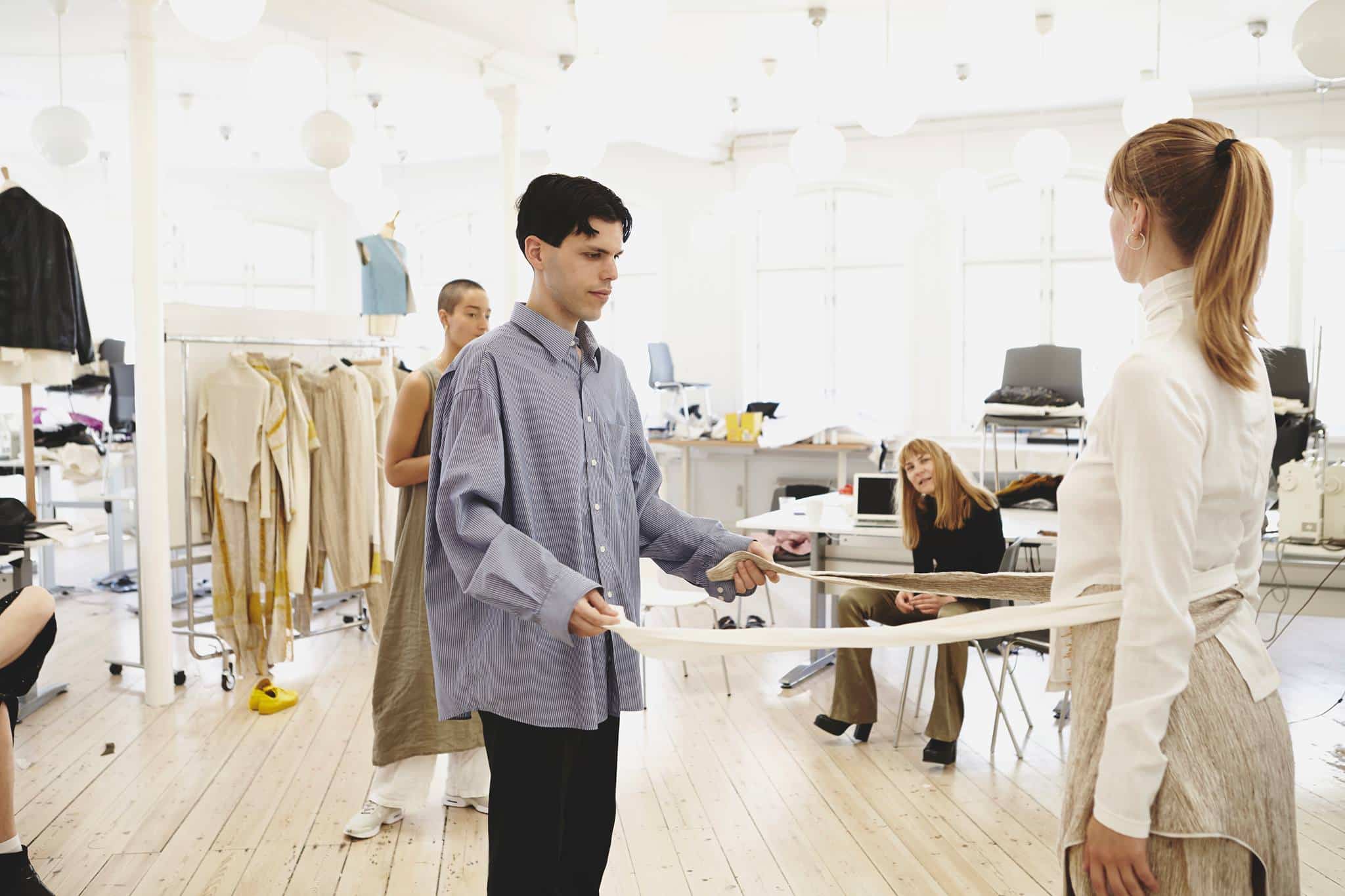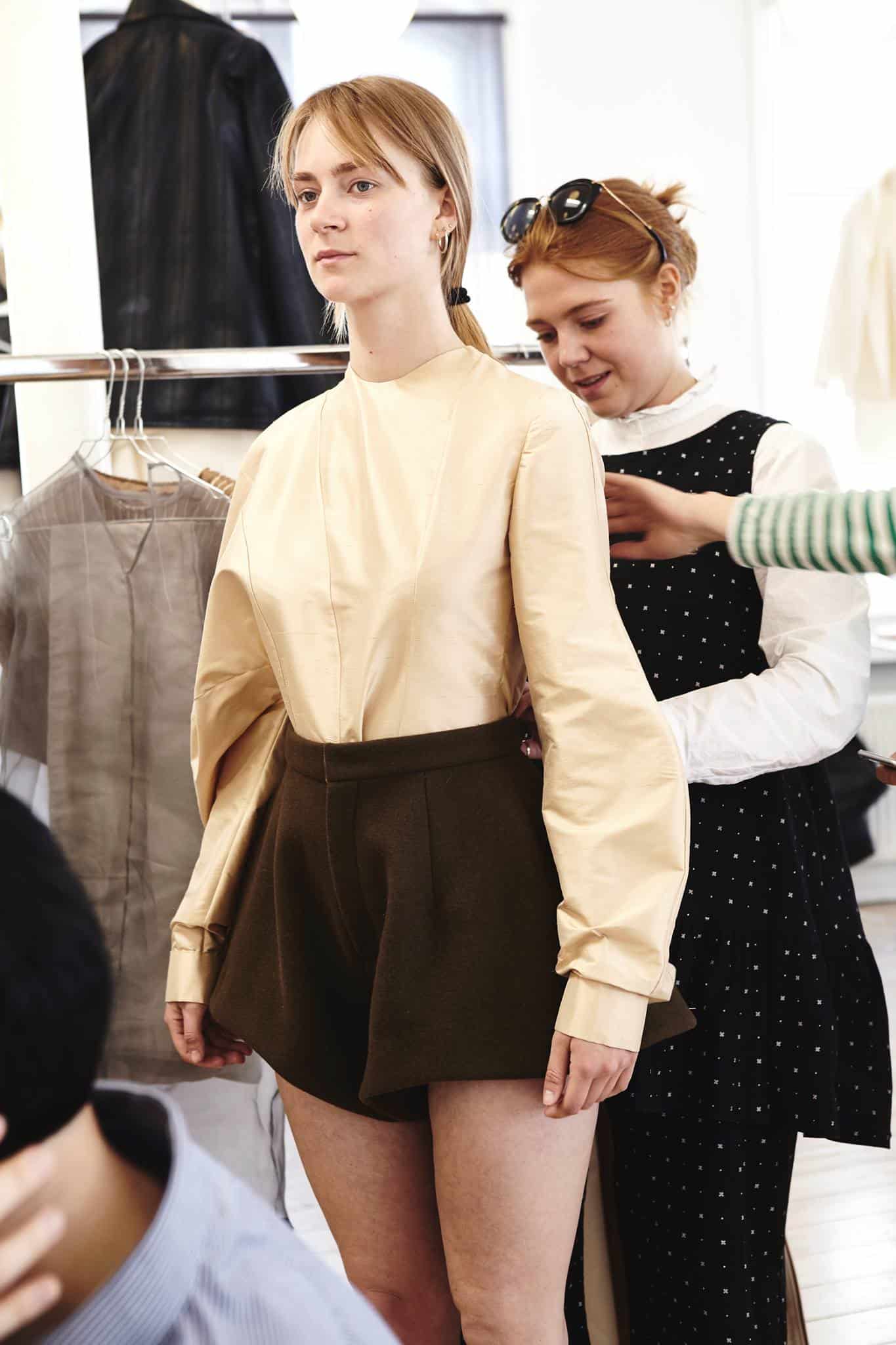 Practical
When applying to the course, you will receive a confirmation by email, which contains all practical information, including what you should bring to the start of the course. The course takes place at the school's address Badstuestræde 1, 1209 København K.
If you have questions about the course, you can contact us on phone (+45) 33 13 09 26 between 9.00-14.30 every weekday, or via mail info@safd.dk.
About SAFD
The Scandinavian Academy of Fashion Design is among the oldest design schools in Europe and since 1931 the school has educated a large number of the leading fashion designers, stylists and business people in the Danish and foreign fashion world.
The professional affiliated teachers and instructors are all employed within the world of fashion either with their own brand or employed in industry. Thereby, they will constantly contribute with current information from the industry, while at the same time creating an important contact between company and course participants.
Registration & Payment
Registration for the course can be done by clicking the "Apply" button on this page. Then fill in the required fields, after which a confirmation will be sent via email. Payment is made upon registration and can be paid with VISA, Mastercard, American Express, Diners, Maestro, Apple Pay and Google Pay. All amounts are in Danish kroner (DKK) and incl. VAT.
If you are unable to pay with one of the above payment solutions, you may find an alternative payment option by contacting the school's administration on phone (+45) 33 13 09 26 between 9.00-14.00 every weekday.
Unless otherwise stated in the course text, cancellation and refund of the course fee can be made up to 14 days before the start of the course. After this, registration is binding and the fee cannot be refunded. If, contrary to expectations, a course cannot be established, the entire course fee will be returned.